Previous analysis… https://analysis.tfxi.com/2021/12/21/triumphfx-gold-silver-update-january-february-march-2022/
GOLD – XAUUSD – Daily & Weekly Charts – Clear Uptrend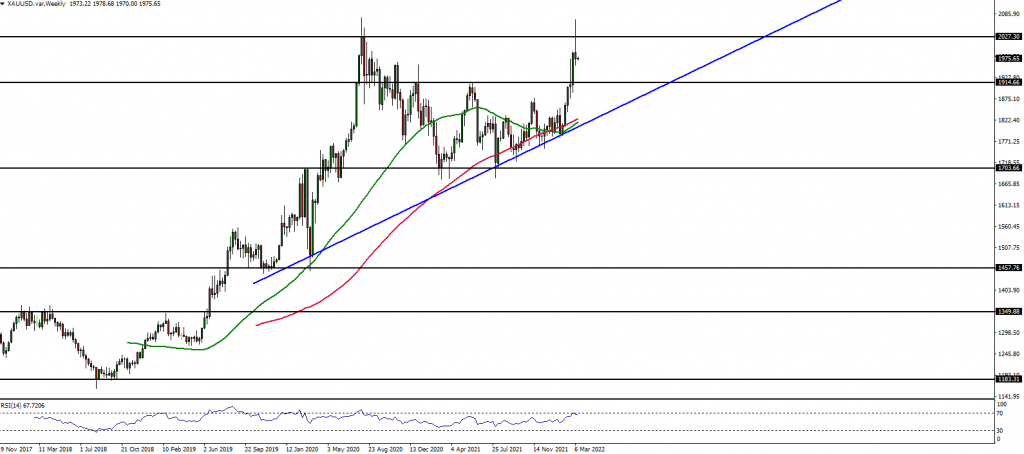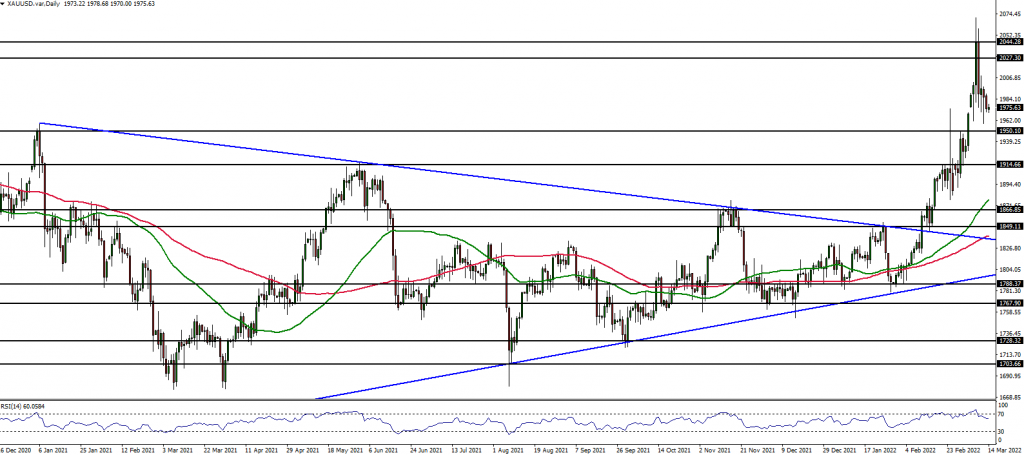 GOLD is clearly up-trending on both daily and weekly time-frames.
Price closed above the diagonal resistance area identified in our last GOLD analysis and has since been bullish.
On the weekly time-frame, XAUUSD is forming a new swing high and has found resistance around the all-time highs at 2025. The weekly moving averages are bullish, suggesting that the trend may continue. Price may continue to find resistance around 2025 though. If GOLD fails to swing above the 2025 area, price could start ranging, possibly between 1700 and 2025.
The daily chart is showing a clear uptrend – price action has formed a series of higher swing highs and higher swing lows. GOLD is currently in a retrace move. The daily moving averages suggest that the upside direction may continue – they are bullish and widening.
Buying opportunities could exist around the trend support area, around the dynamic support of the weekly and daily moving averages, around the previous diagonal resistance area (as support) and around any of the identified horizontal levels at 1950, 1915, 1865, 1850, 1790, 1765, 1730 and 1700. A bullish move may be rejected or reverse around 2025 and 2045.
SILVER – XAGUSD – Daily & Weekly Charts – Clear Range. Potential upside?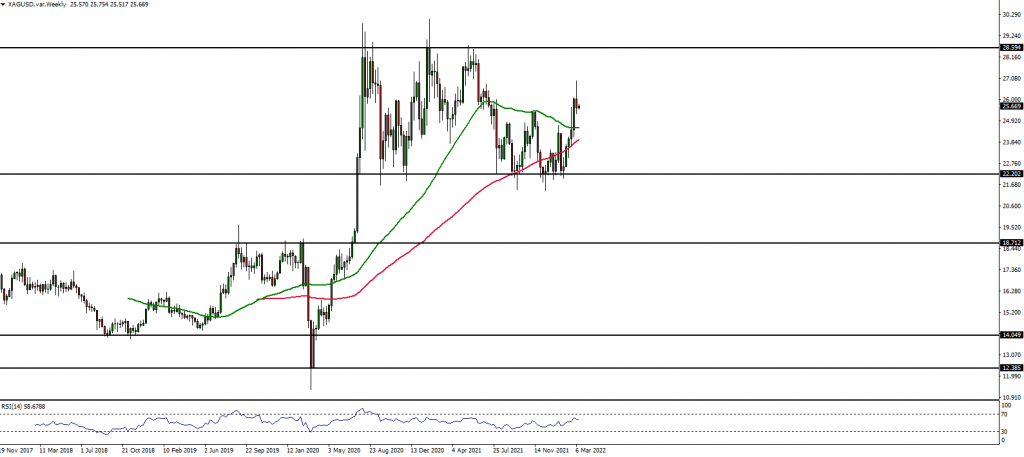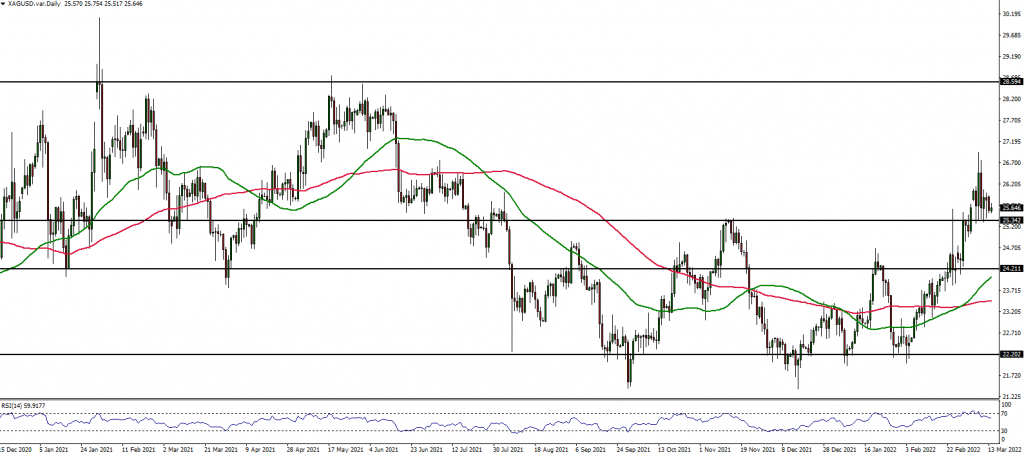 As suggested in our previous XAGUSD chart analysis, SILVER has reversed around the range support area.
Price continues to be indecisive and move within weekly range and horizontal channel at 22.00-29.00. The weekly time-frame shows the clear sideways price action and the weekly moving averages are tightening and moving sideways also – confirming the market indecision.
The daily time-frame is showing indecision also but has recently been bullish, signalling more potential upside.
Trading opportunities may exist around the support and resistance areas of the range and if SILVER moves out of the range (break-out trade). A break to the downside could find support around 18.70, 14.05 and 12.40. Trading opportunities may also exist around the daily levels at 25.35 and 24.20.
Start trading today with Triumph's Forex MT4 trading platform – https://www.tfxi.com/
Hits: 47