Do you know about our reward-based campaign – Lots of Rewards (LOR)?
It's a campaign that allows you to accumulate points in exchange for exciting gifts and limited edition merchandises!
HOW DO I EARN LOR POINTS?
Traders with TriumphFX live trading account will earn 100 points when they trade 1 lot. That means, traders get to earn more points when they trade more lots.
1 lot = 100 Lots of Rewards points
WHAT CAN I REDEEM?
Traders get to redeem latest electronic devices like Apple Watch, iPhone, air fryers and Dyson hair dryer. Not only that, there are also limited edition of TriumphFX merchandises for you to redeem!
HOW AND WHERE CAN I REDEEM?
Once you have accumulated enough LOR points for the certain gift you want to redeem, you can login to our Affiliate Website and make your redemption.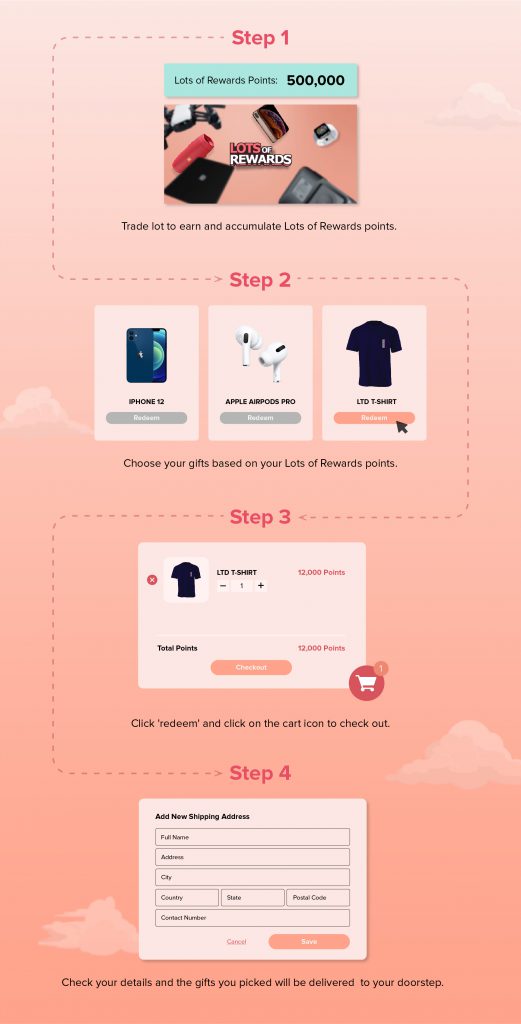 Hits: 7