Are you an experienced or novice trader?
Want to gain extra profit but have no time to do your trading analysis and homework?
No worries, join our Community Trading program. We are sure you will find a 'role' that suits you here.
TriumphFX Community Trading Program lets experienced traders – Providers share their trading strategies on the platform. Novice traders – Followers can then subscribe to the Providers in order to follow their trading strategies. Watch this video to understand this program better.
Simply put, it works just like copy trading. You can be the Provider or Follower, depending on your needs. Let's say when the Provider buys EUR/USD, his/her Followers would buy EUR/USD automatically as well. In return, the Providers will receive commission from their Followers when profit is made from the respective trading.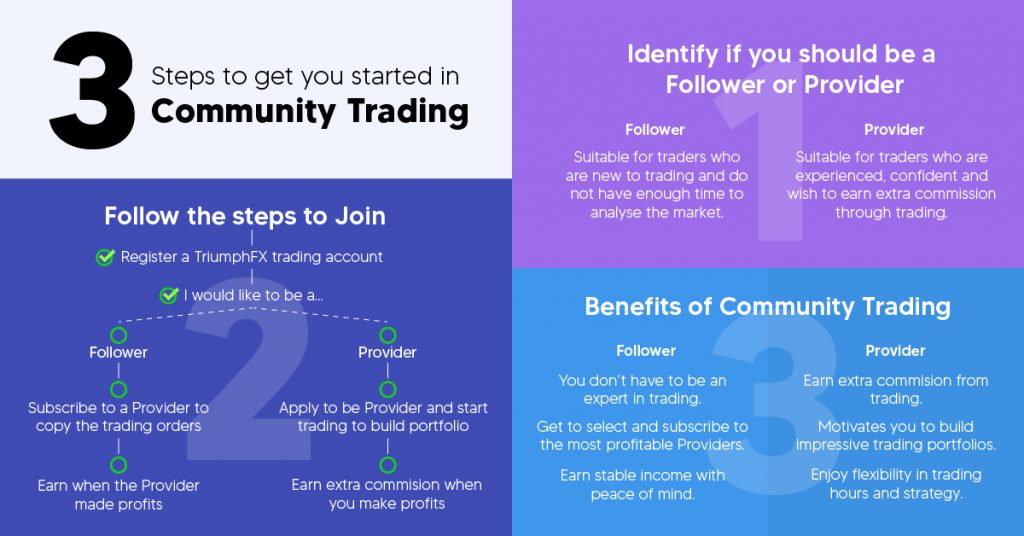 Enjoy this win-win situation today by signing up in TriumphFX Community Trading Program.
Hits: 10