Why?
If you are reading this article, you are likely having connection issue to our server, whereas our support team has requested that you conduct a telnet test.
The telnet test is the most direct method to check whether connectivity issue exists between user endpoint (your PC) to our service endpoint (our server), or otherwise.
How?
First, click Windows (start) button, then type in:-
cmd
From the "Best match", click the Command Prompt App to run.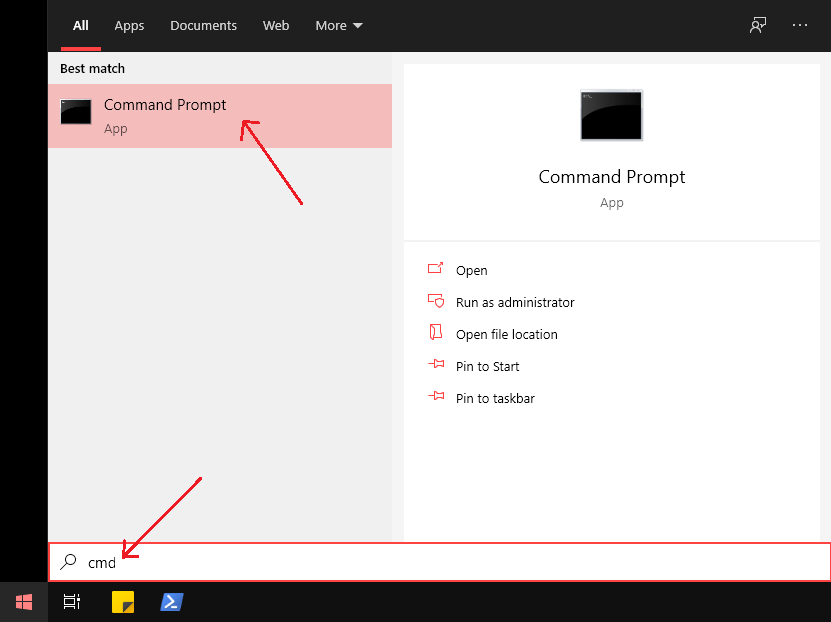 You will now see the command prompt.
Type the following into the command prompt and hit the enter key.
telnet dc-lnd02-live.tfxi.com 443

What this command does? This command attempts to establish a communication channel with the service on the given host name and port number.
Note: The support team may request that you perform the telnet test on another host. In that case, please follow the instruction in the support ticket.
If you have entered the command successfully, you shall see for few seconds that the Telnet Client is connecting to the host.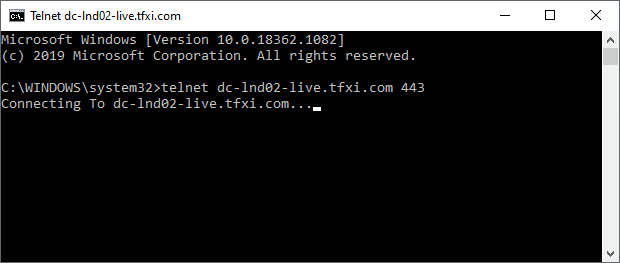 After a few seconds, you should see a blank screen and a blinking cursor.
This indicates that the connection to the host is established successfully. You shall get back to our support team with a screenshot of your screen to confirm that your network is working.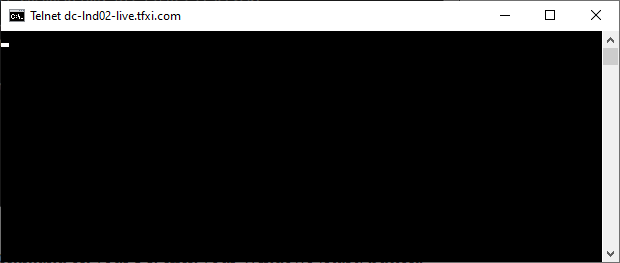 If you see error message saying "Could not open connection to the host, on port xxxx: Connect failed", then you are having connectivity issue.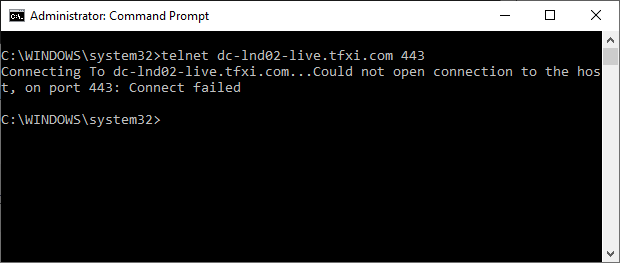 If the telnet command failed, you may want to check whether you have a typo. Check the host name and port number again.
Tips: Most of the time, our users took "L" (as in London) as "I" (as in India), as well as "O" (as in Omega) and "0" (roman numerical zero).
Regardless, please revert to our support team with the screenshot of the telnet command.
Related reading
Hits: 4