GOLD – XAUUSD – Daily & Weekly Charts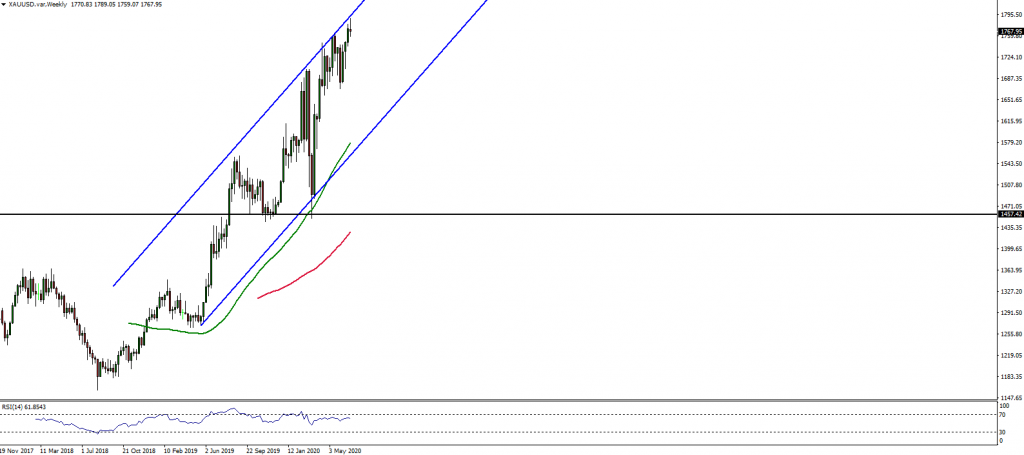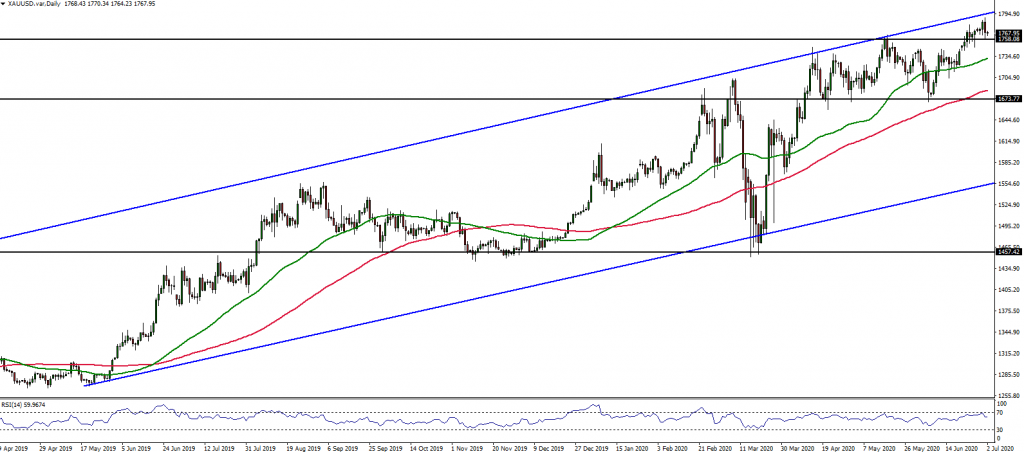 GOLD has continued to be bullish and has moved higher (as suggested in our last GOLD chart analysis).
On the weekly-time, price continues to uptrend. Price action has formed a bullish channel and the moving averages are bullish and widening, suggesting that the uptrend could continue.
Price is also up-trending on the daily and is clearly moving within the weekly bullish channel. The moving averages on the daily also suggest that the trend could continue – they are bullish and steady. GOLD is at the channel resistance area, signalling that price may form a bearish retrace move before attempt to swing higher.
Buying opportunities may exist around the bullish channel support area, around the dynamic support of the weekly and daily moving averages and around the horizontal levels at 1758, 1674 and 1457. Price could be rejected or reverse around the bullish channel resistance area.
SILVER – XAGUSD – Daily & Weekly Charts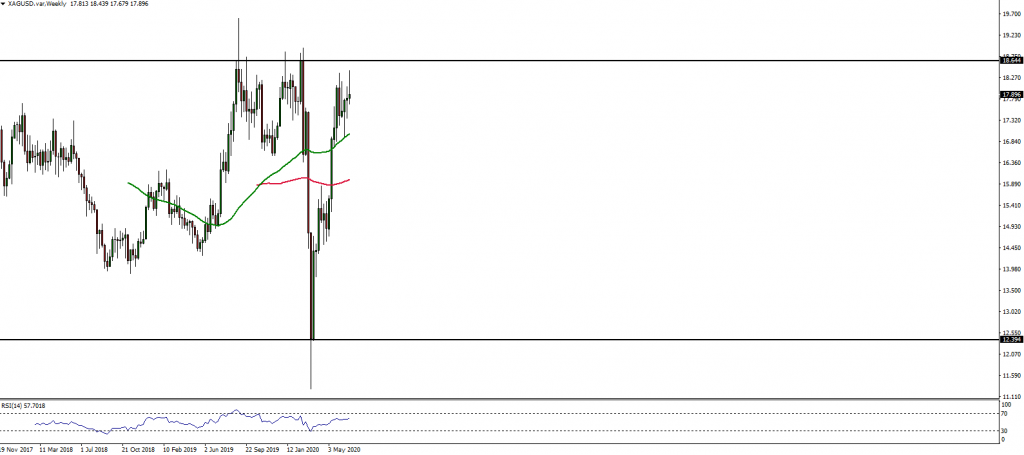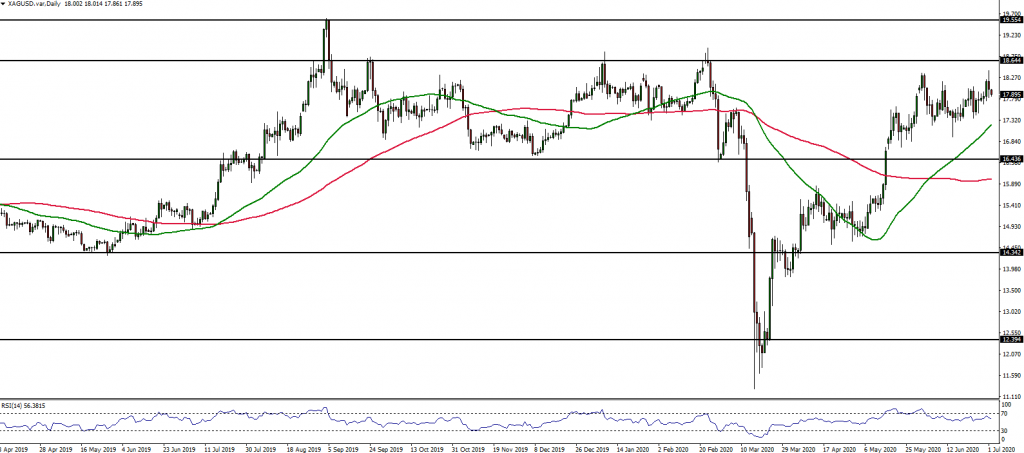 SILVER has also been bullish.
Price has reversed the recent bearish swing and is now looking indecisive. The weekly chart shows a clear range and potential horizontal channel at 12.40-18.65. The moving averages have been crossing frequently and are moving sideways – confirming the market indecision.
SILVER is also looking indecisive on the daily chart. Once again, moving averages confirm the indecision – they have been crossing frequently.
Trading opportunities could exist around the moving averages and around any of the horizontal levels at 12.40, 14.35, 16.45, 18.65 and 19.55. If price closes above the weekly range resistance area, XAGUSD may attempt a bullish move higher.
Start trading today with Triumph's Forex MT4 trading platform – https://www.tfxi.com/
Hits: 1