What is MetaTrader 4 Data Center?
MetaTrader 4 Data Center is an innovative technologies that provides special proxy-server for client terminals.
Multiple Data Centers have been setup across different region around the globe. Clients may connect to the Data Center geographically nearest to them to achieve best connection and latency.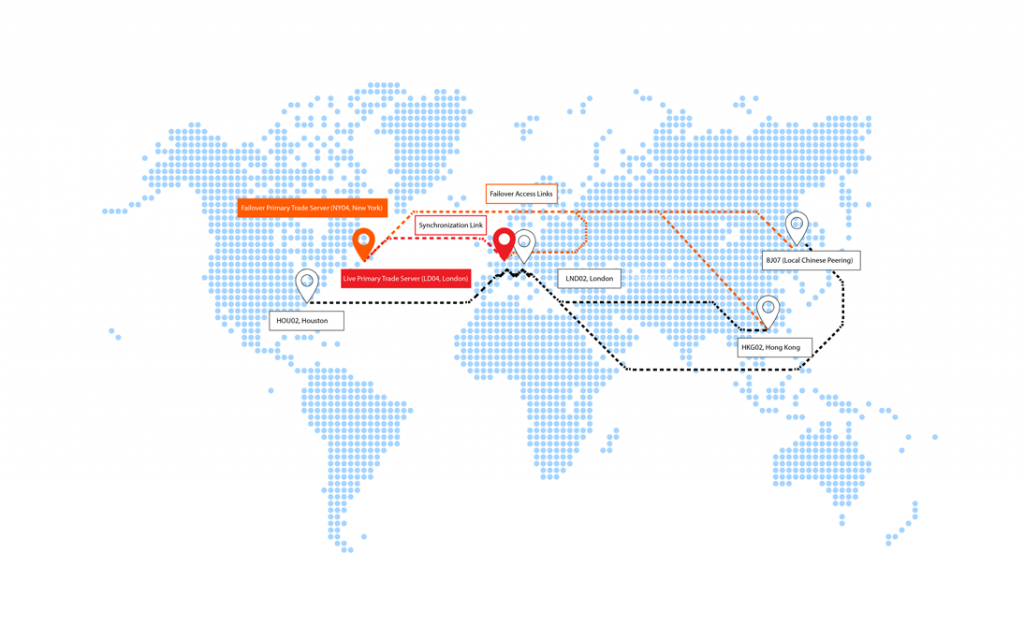 How do I select the best Data Center from MetaTrader 4 Desktop Client terminal?
After connecting to your MetaTrader 4 Live Trading Account, click the connection status at the bottom right corner of your MetaTrader 4 Desktop Client Terminal.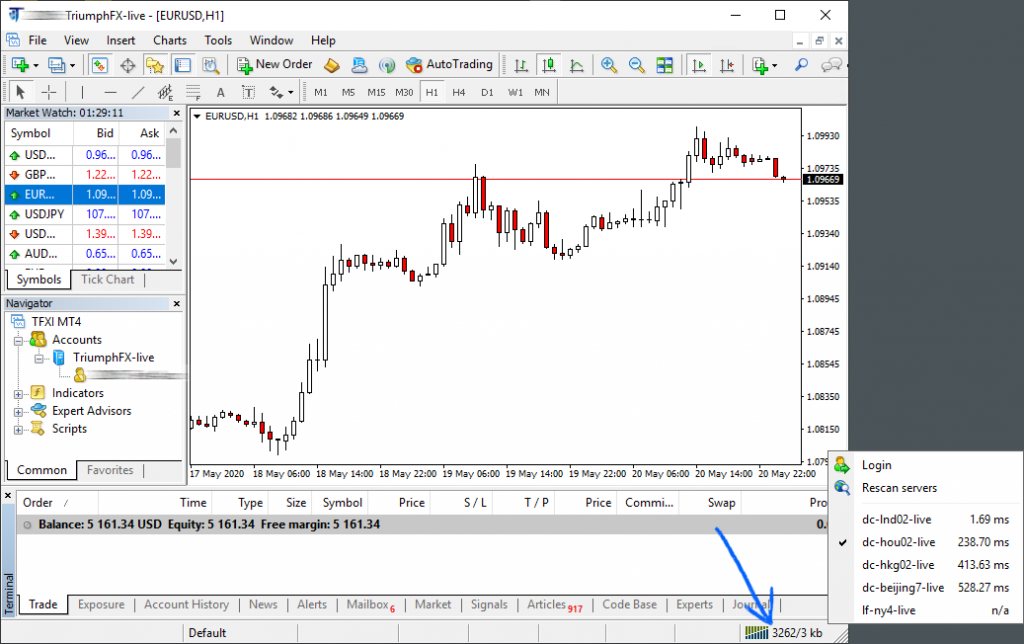 You shall see a list of Data Centers with their names e.g. dc-lnd02-live with their response between your terminal and the server e.g. 1.69 ms.
The lower response time means the better latency and connectivity you have with the trading server.
Click on the best Data Center, and your terminal shall reconnect to the trade server via the Data Center you choose.
FAQ
Question: Can I choose another Data Center from my MetaTrader 4 Client Mobile Terminal?
No, MetaTrader 4 Client Mobile Terminal does not support manual selection of Data Center. It will automatically choose and connect to the Data Center with the best latency and connectivity.
Related reading
Hits: 188