We recommend that you download a fresh copy of MetaTrader 4 Client Terminal installer from our website and make a new installation.
However, there is no stopping you if there is any reason where you may deem using the same copy of MetaTrader 4 Client Terminal across more than one broker is justified.
Add broker
From your existing MetaTrader 4 Client Terminal, click "File" on your toolbar and click "Open an Account".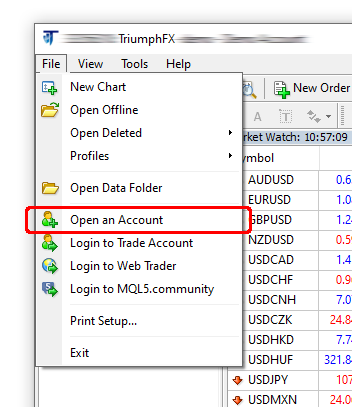 Click on the line where it says "add new broker like 'BrokerName' or address mt.company.com:443".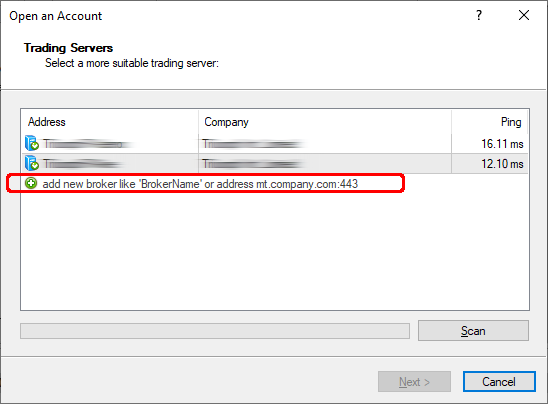 Type in the following line:-
TriumphFX
Then hit enter key on your keyboard and it shall search for the server.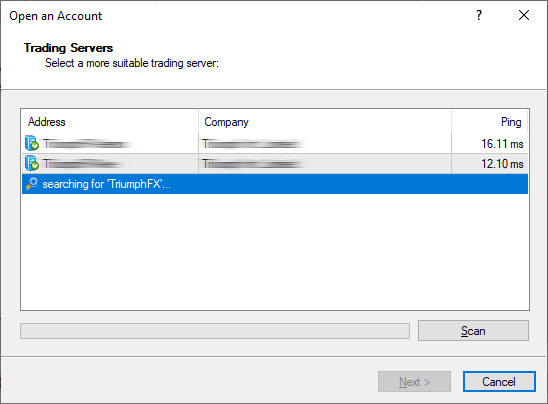 You shall now see one live trade server and another demo trade server from the server list.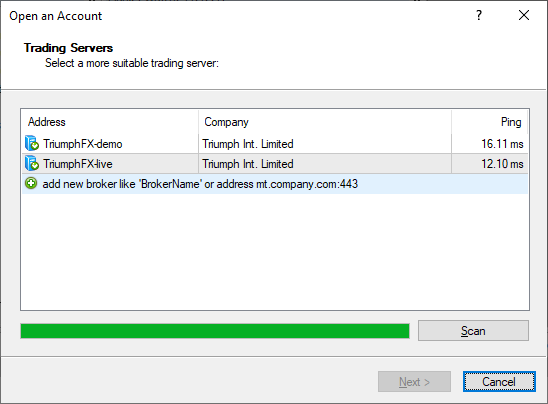 Related reading
Hits: 56