TriumphFX MetaTrader 4 Server Name
Our MetaTrader 4 server name in the client terminal is:-
TriumphFX-live
TriumphFX-demo
Refreshing the server list
If you cannot find our server from the server list in MetaTrader 4 Mobile Terminal on your smartphone, please follow the steps below to refresh the server list.
From your MetaTrader 4 Mobile Terminal, tap on "Settings" with a cog icon.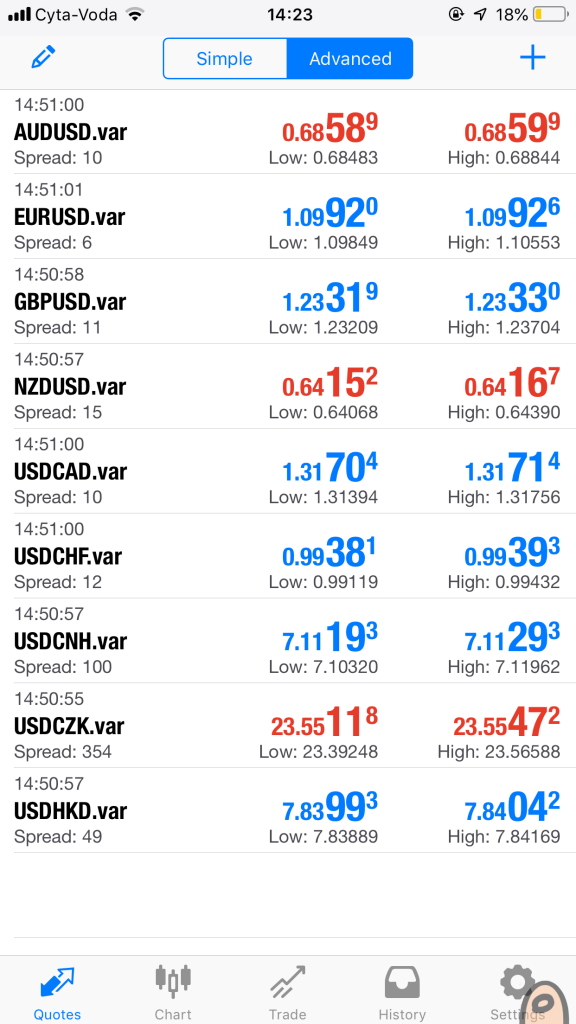 Tap on "About".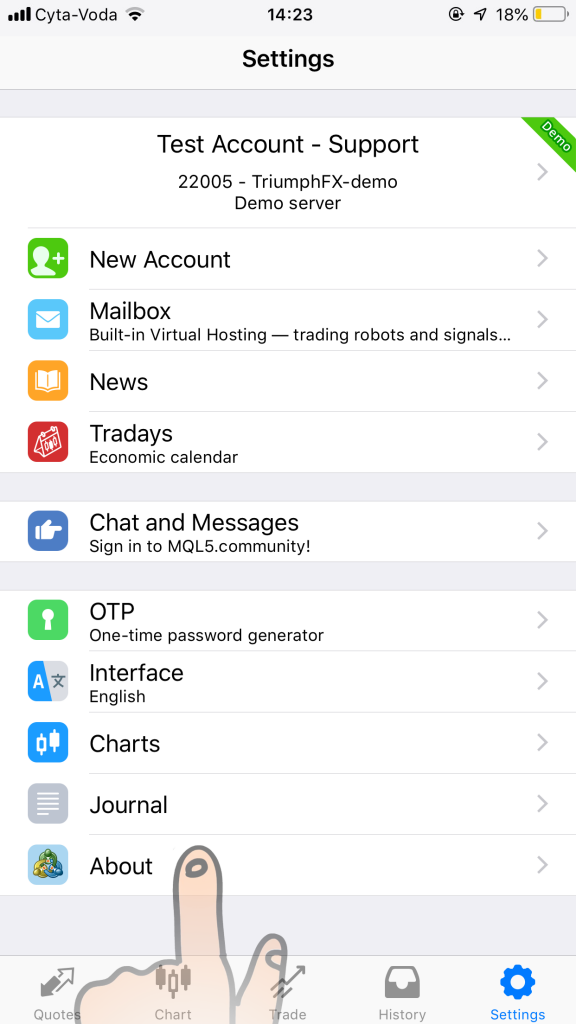 Tap the logo and hold (for about 5 seconds) until your phone vibrates.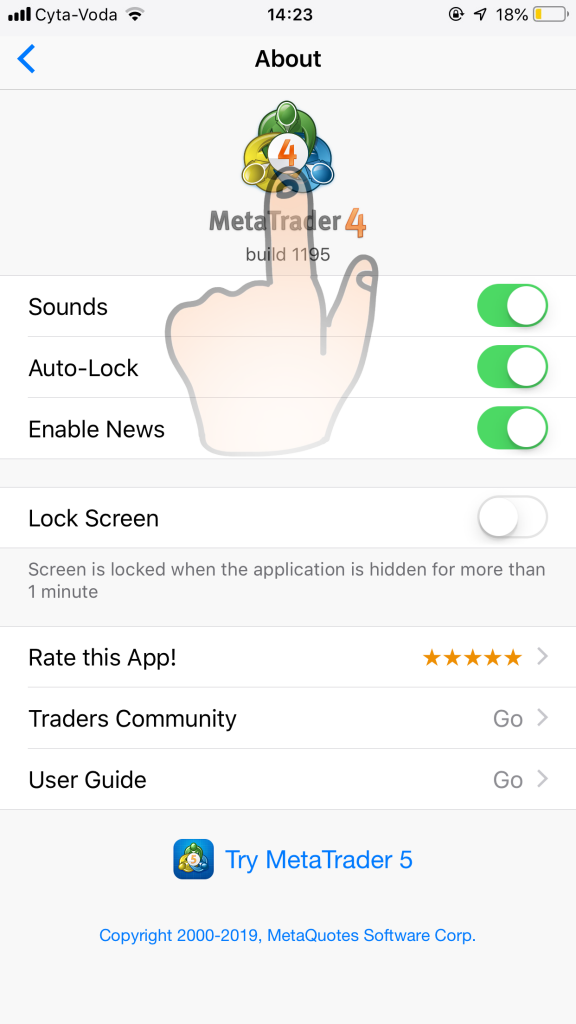 After a few seconds, the server list will refresh and you should be able to find our live server now.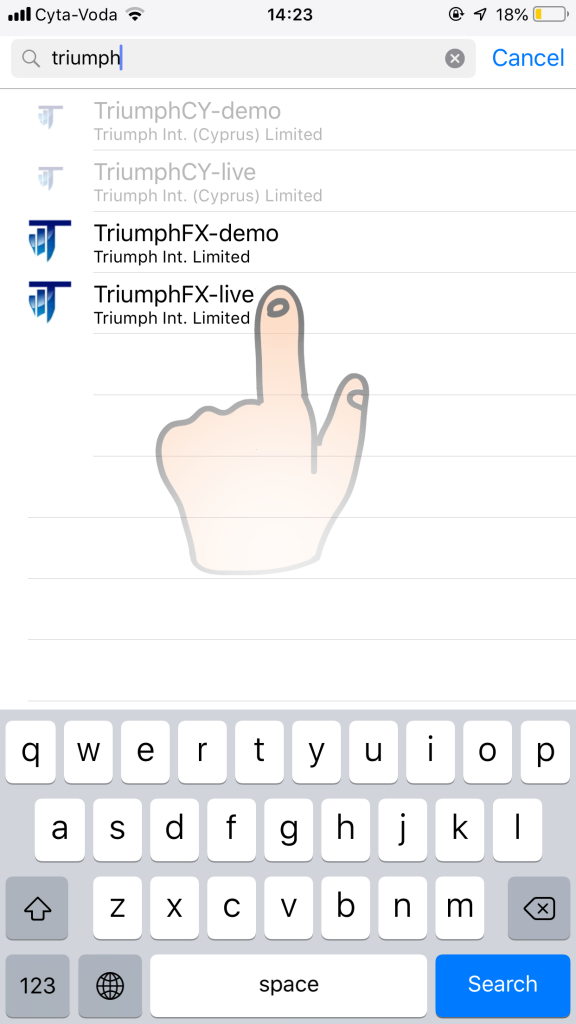 Hits: 78