Recommended prerequisite reading
Demo Account Registration
Demo accounts are free to register, no payment and no identity verification is required.
To register a free demo account, visit our Demo Account Registration page.
Fill in some basic particulars and set your account leverage and initial virtual deposit.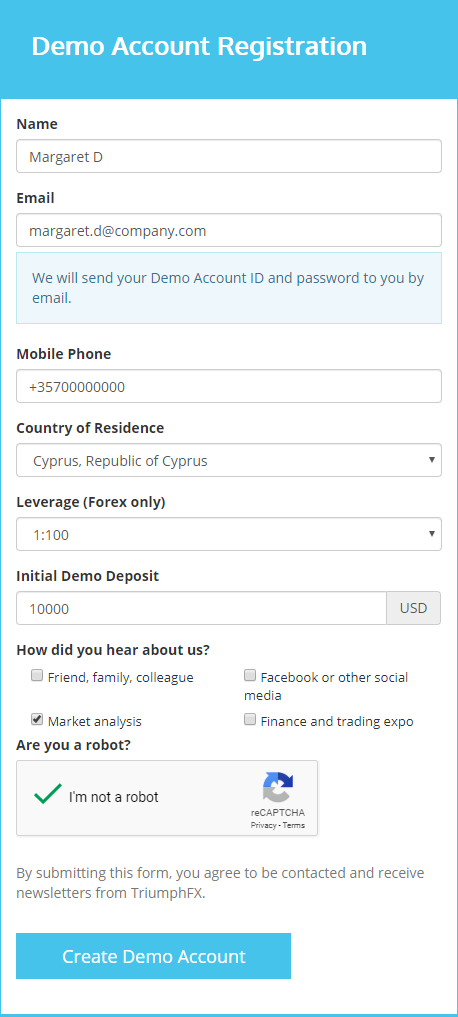 Please ensure that you have entered a correct email address as your new Demo Account Login ID and initial password will be sent to you by email.
Submit the demo account registration form and you shall receive an email.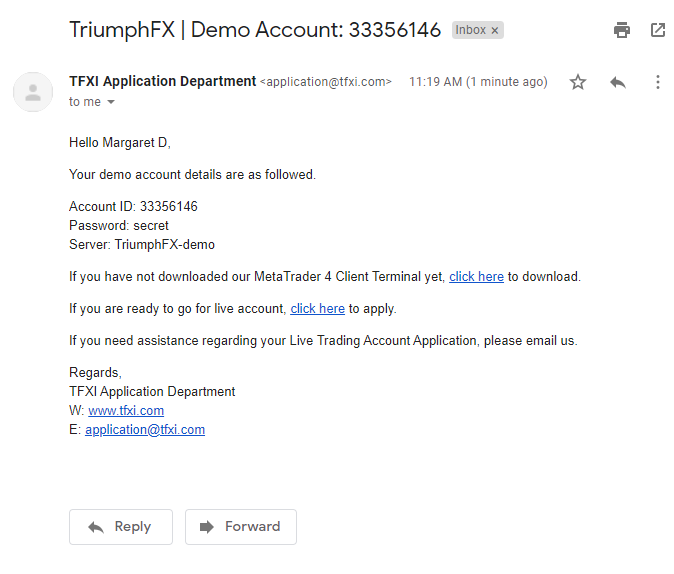 You have just completed registration of your first MetaTrader 4 Demo Trade Account!
Helpful links
Continue reading
Hits: 80