AUDUSD – 1 Hour Chart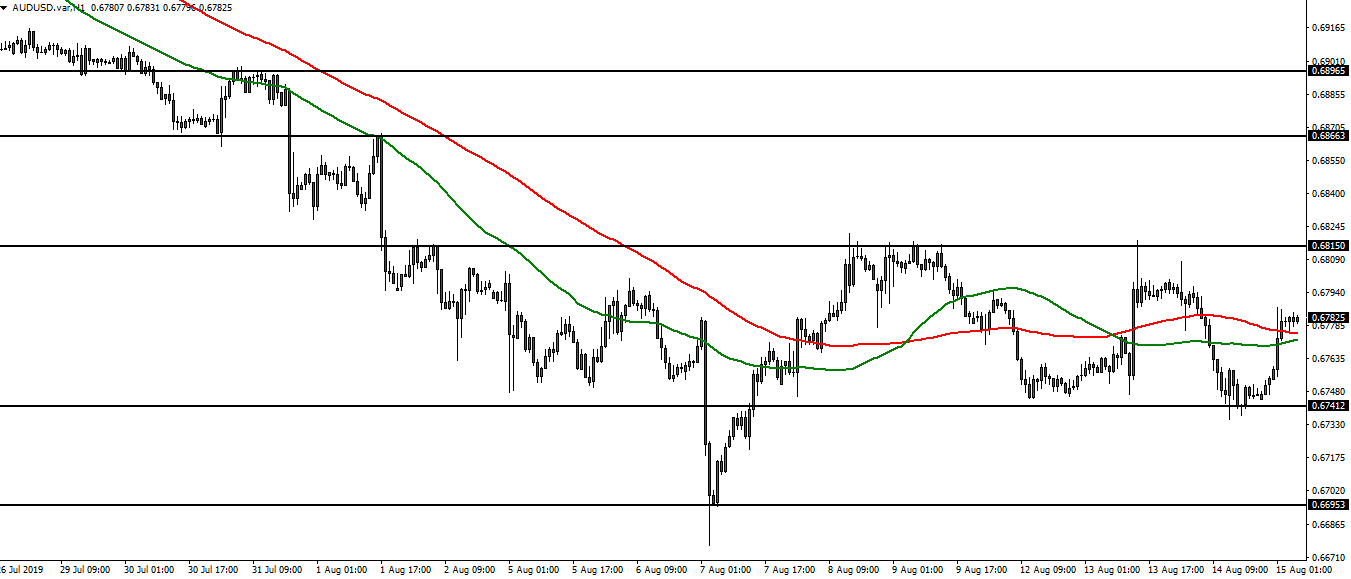 As suggested in yesterday's chart analysis, the AUDUSD has reversed off the range support area. Price continues to be indecisive and lack trend direction. The moving averages confirm the market indecision – they are crossing frequently and are moving sideways. The AUDUSD is ranging between 0.6740 and 0.6815.
Trading opportunities could exist around the support and resistance areas of the range and if price closes out of the range (break-out trade). A break to the upside may stall or reverse around 0.6865 and 0.6895. A break to the downside may stall or reverse around 0.6695.
The Reserve Bank of Australia (RBA) has cut rates by 0.25% to 1.00% (a record low). The Australian economy continues to grow at a steady pace and produce positive economic indicators under low interest rates. The US Federal Open Market Committee (FOMC)  has cut rates by 25 points due to heightened concerns regarding the economy and ongoing trade tensions with China. The current Fed Funds rate is 2.25%.
Hits: 0