EURUSD – Daily Chart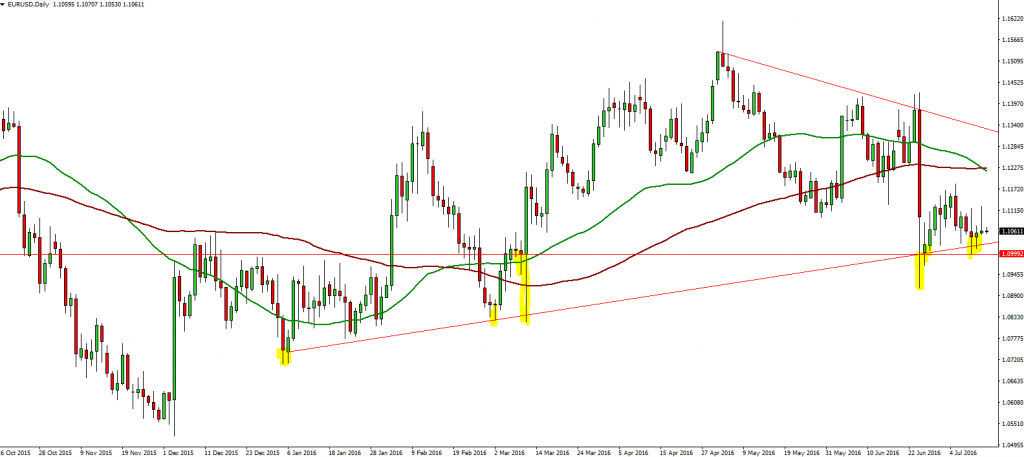 The EURUSD is at a very interesting support area. There is horizontal support (also a key psychological level) at 1.1000 and a trend support line around the same area. Price closed a bearish pin bar yesterday and the moving averages have also crossed bearish – both suggesting that the support area could be tested again. If price moves and closes below the support area, price could move much lower. If the support holds, price could move back to the 1.1250-1.1300 area and test the trend resistance line identified on the chart.
Traders, investors, analysts and economists continue to speculate about a possible Fed rate hike. The current majority believe that a rate change is unlikely for at least a few months. US Crude Oil Inventories are set to be released at 1430 UTC today.
USDCAD – 1 Hour Chart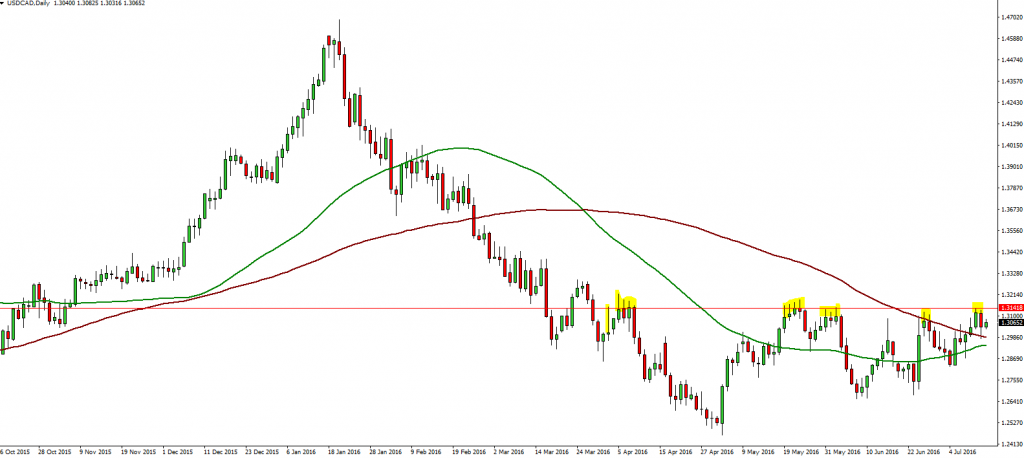 Price is nearing a clear horizontal resistance at 1.3150. The bearish moving averages are tightening and look like they could cross bullish in coming days, suggesting that a re-test of the resistance is likely. There could be possible selling opportunities if the resistance holds and buying opportunities as the level is tested and if price closed above the level.
The OIL markets continue to be bearish, this in turn is weakening the CAD and helping USDCAD to move higher. If the OIL markets start appreciating, USDCAD could start moving lower. The Bank of Canada (BOC) will provide their Monetary Policy Report and announce rates at 1400 UTC today. A rate change is not expected but if rates are adjusted, there will likely be a lot of movement on CAD pairs. US Crude Oil Inventories are set to be released at 1430 UTC today.
Hits: 0